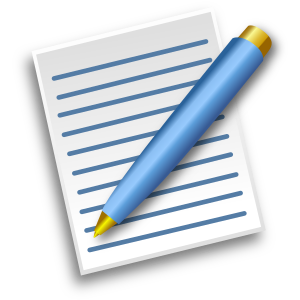 Opening up my freelancing projects site, I notice that I have got a new job. How excited I am, for I had been wanting to do all this since years! Now, I look carefully and read the job statement and try to figure out what exactly this client liked about it, that he at once awarded me the job…
It wasn't like this in the beginning, to be very honest, for I would state the request and wait and wait. None of them would be replied for. I would feel saddened and was about to give up, when suddenly I was given my first job. It was from an Indian publishing company who wanted to have their Math workbooks made based on their curriculum text books. From then till now, I have Masha' Allah done numerous freelance writing jobs.
What I have noticed is that formerly, I had not placed much emphasis on providing a sample work (for I didn't have any :(:( in the beginning). Now, my job proposals are more clear and defined with similar sample pieces to prove my knowledge. This is compulsory: the client must know that you are truly capable of doing that job. Only mentioning your educational degrees do not work. Practically, its a different experience and to apply your knowledge skillfully and tactfully is something which everyone is not capable of doing.
Also, do not exaggerate in jotting down your qualifications or work experience or skills. Be honest. Honesty is definitely the best policy around. After speaking highly of yourself, you will be able to get the job but then when you will not be able to meet the client's expectations, then you will end up in a dispute. The client might not even pay you for whatever work you have done. Down will go everything in the drain!
Another important aspect of your job statement is the pay rate that you are asking for. This is a very tricky situation indeed. You want a fair amount for the work, the effort and the time you are using up to complete that job but there may be freelancers who may not be as busy as you are. So they may demand lesser and chances are that they may win the job. But, at this moment, seek the help of your work experience and skills that you have developed alongside. Show them your best sample writing and confirm to them that your work will be the best and that you are far more worthy of performing this job than they are!
Remain committed to the job until your client says that it's over. Some clients want revisions, some require a little bit change here and there around the file. I myself, get really annoyed sometimes when I have to spend more time and effort on something I have already finished off but I have to do it. Chances are that same client will approach you again for similar work considering you to be one of the most loyal freelancers!
If you are also looking for such freelance projects that you can do from home, then check out here how micro job sites work and a list of the best freelancing sites.
Please follow and like us: